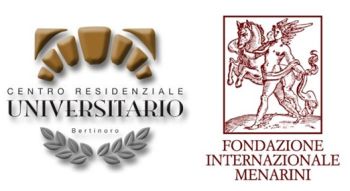 For info:
Serena Paterlini: serena.paterlini2@unibo.it and Roberta Partisani: rpartisani@ceub.it 
Registration fee: € 750,00 
The Registration fee includes accommodation in double room to be shared with another participant from Saturday 12 to Wednesday 16 (4 nights), tuition, course material, lunches, dinners, coffee breaks, and transportation from Bologna airport to Bertinoro and back.
Please take note that:
– If your arrival/departure scheduling are different from the A.M. (In: October, 12th ; Out: October, 16th ), please specify it in the field note of your booking form on line. Payment for all extra nights can be done on site during your staying in Bertinoro (€ 43,00/per night/per person;
– If you like a single room, please contact Roberta Partisani: rpartisani@ceub.it . If single rooms are available, she will manage for it. Extra cost to be payed: € 10,00 per night;
– Shuttles timetable from Bologna Airport to Bertinoro (TO BE DEFINED): Saturday, 12th October – 4.30 PM and 6.00 PM.
In order to manage at the best, please specify your arrival time in the field note of your booking form on line, or write to rpartisani@ceub.it
The organization will confirm shuttle timetable by mail asap.
– Shuttle timetable from Bertinoro to Bologna airport: Wednesday, October 16th 9.00 am (about). In order to book your flight, please consider that Bertinoro is 1 hour and a half far from Bologna.
TAKE NOTE THAT THE ORGANIZATION WILL NOT GUARANTEE ANY EXTRA TIME DEPARTURES.
N.B.: In your Booking online concerning "VAT N./ITALIAN FISCAL CODE NUMBER" if you have not it, please write 0000
IN THE "BILLING ADDRESS" FIELD, YOU HAVE TO CHOOSE:
– YOUR SURNAME AND NAME
– OR YOUR INSTITUTION
ONLY ONE IS ADMITTED.